Printable donation and gift aid form
Gift Aid
Payroll / Give-As-You-Earn
Share Giving
Skydiving and whitewater rafting
Charity Challenge
London Marathon
Flora Light Women's Challenge
Biking for Skill
Shop on-line
Become a Friend of Skill
Recycling
Tell the world about Skill
Remember Skill in you Will
Thank you to all our donors (this link goes to the donor's page)



Make your giving go further with - Gift Aid
This scheme allows charities to claim back the tax you have already paid on your donation, however small. This is a real opportunity to increase Skill's income and effectiveness by 28% at no cost to you, the donor. The government allows charities like Skill to reclaim the basic rate tax on donations from individuals who pay income tax. All that is required is some very straightforward information. The Inland Revenue doesn't even ask for a signature. Please see our gift aid form.





to top

Make your giving go further with - Payroll / Give-As-You-Earn
Please consider Committing yourself to a small monthly donation for Skill - it's the most tax effective way of supporting Skill; you get tax concessions and Skill can claim back the tax you have paid plus, for the next year at least to March 2003, an additional 10% from the Chancellor. Simply contact your payroll department; complete one simple form and it's all arranged. And while you are talking to Payroll, make sure they have Skill on any list of charities they promote in their own GAYE scheme.

to top

Make your giving go further with - Share Giving - A new way of giving
Are your windfall shares gathering dust in a drawer? Do you own small numbers of shares in one or two companies that generate more paperwork than they are worth? Would it cost you more than their value to sell via a stockbroker? Or maybe you have a sophisticated share portfolio. Either way, giving shares to charity means your shares can actively work for a good cause like Skill, while you enjoy the generous personal tax breaks available. For example, you can claim from 22% to 40% income tax relief depending on whether you are a basic rate or higher rate tax payer, and no capital gains tax would be payable on any increase in the value of shares since you bought them. Giving shares is very easy, whether you have the share certificates or you own a nominee account. The Charities Aid Foundation (see www.allaboutgiving.org) or Sharegift (a charity offering a free service to small charities, see www.sharegift.org) can arrange your gift to Skill. All you need to know is available from these organisations. Alternatively, you can contact www.givingcampaign.org.uk, or phone Skill's fundraisers on 020 7450 0625/0626.



- go to allaboutgiving.org

to top

Skydiving and whitewater rafting - for the adventurous among you
Know of anyone nursing a secret ambition to skydive? Or a day out whitewater rafting with a team of friends? Just put them in touch with Skill for the exhilarating experience of a lifetime, and benefit Skill with the sponsorship you collect that can enable you to jump or raft for free.
One of our student skydivers was so thrilled by her experience that she can't wait to do it again. Her generous father has agreed to pay for her next jump if she achieves a good exam result! In the meantime she achieved a fantastic £1600 on sponsorship for Skill - a champion for Skill!




Skydiving and whitewater rafting is all arranged for Skill by event experts Skyline. With the help of www.justgiving.com you may also be able to set up your own website to help you collect the sponsorship that supports your adventure and provides a substantial donation to Skill. Just contact [email protected] or tel. 020 7450 0626.


- go to justgiving.com
to top

Charity Challenge
From biking in the awesome Andes to skiing to the North Pole, sleeping under desert stars, ocean sailing, horse-riding in Mongolia, trekking on the Great Wall of China, canoeing in Cost Rica, climbing in Africa and the Himalayas, exploring the homeland of the Dalai Lama - there's immense variety on offer in the latest programme of 30 itineraries, in 28 countries, in the Charity Challenge brochure. Three levels of difficulty mean there will be something to suit everyone. Previous participants have included people with MS and cerebral palsy; they weren't going to let a little local difficulty put them off!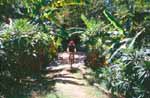 Our picture shows a cyclist on a six-day 450km ride, a route that is also wheelchair accessible, along the palm fringed Lake Malawi in the Great African Rift Valley and the adjacent dramatic volcanic mountains. Skill has joined with expert organisers Charity Challenge to offer you ambitious opportunities in the far flung parts of the globe. To participate you will need to raise sponsorship for Skill, or buy your place and secure a donation for Skill. If you would like to find out more, contact the Charity Challenge hotline 020 8557 0000 or visit www.charitychallenge.com and nominate Skill.


to top

London Marathon
Each year Skill has a number of guaranteed places in the Flora London Marathon. If you are unlucky in the ballot for runners' places, why not consider running for Skill. We will ask you to raise £1,000 in sponsorship if you take up one of our bonded places. So you will have the added incentive of knowing, when the going gets really tough, that your achievement will benefit hundreds of disabled learners. Skill's partner www.justgiving.com is also there to help you set up a your personal sponsorship raising website. Contact [email protected] or tel. 020 7450 0626.

This year, on 14 April 2002, all our runners completed the course safely, and four even elbowed their way through the amazing crowds to meet up with Skill's volunteers so we could thank them in person.

See the Marathon photos here.

Our team this year ranged from a stockbroker to representatives from secondary, further and higher education, and several were in their 50s. We were particularly pleased to see Ray, a headmaster from Manchester, still smiling at the end of his marathon run. Ray had challenged all his staff and pupils to improve on something they were not very good at. His personal challenge was running. On the day after the marathon he was stiffly hobbling round the school in tracksuit and trainers, proudly wearing that hard-won marathon medal. Heartiest congratulations to all our runners.

to top

Flora Light Women's Challenge - 3 mile summer fun run in London
Join with 25,000 other ladies and run round Hyde Park for Skill. Every year one on a summer's day Hyde Park will come alive with the Flora Light Women's Challenge. Skill gets £5 of your £12 entry fee, while you have a great day out and at the finish will receive a medal, tee shirt and goody bag. Of course you could raise even more in sponsorship for Skill. Hurry - entries close 2nd August and the organisers have warned that available places are filling up fast!
Contact [email protected] for an entry form.


to top




Biking for Skill - sponsorship invited
George Bedell MBE is a rare being - an honorary member of Skill and a keen cyclist. He has just cycled from Maryland to Maine, a journey of well over 1000 miles, to give funds raised to Skill. On some days, that was over 100 miles a day! How's that for a retired former decorator and signwriter, lecturer, advisor on the employment of disabled people and latterly chair of Sunderland Health Authority? You can sponsor him, post-completion, by sending donations direct to Skill. George set up a website for sponsorship collection, and so we could monitor his journey. Go to: www.justgiving.com/Group_Giving/?ggid=GGG/82



Could you too do something to raise funds for Skill? We can provide sponsorship forms and leaflets about Skill, and a free website you can set up for yourself, with lots of help from experts via www.justgiving.com to reduce the effort of collecting post-event donations.
[updated 27th June 2002]

to top




Shop on-line: - UshopUgive.com - going from strength to strength
If you are shopping on-line think of going through UshopUgive.com, either direct or via Skill's site. It will not cost you any more than if you shopped elsewhere, but Skill will benefit from a proportion of your spend. UshopUgive.com offers almost a whole high street in one site, with over 150 retailers now offering donations to Skill when you click through this fast and easy to use site and buy from them online. Just enter www.ushopugive.com, nominate Skill and click through to your chosen retailer. If you click through Skill's own website on the pulsating button, Skill will automatically benefit.

Latest additions include travel agents Lunn Poly; 65 flight destinations through Air2000.com; more discounted airfares from TravelSelect.com; gas and electricity generator Powergen offering 5% per domestic account; The AA for motor and home insurance; on-line discounted electrical goods via Co-op Electrical Store; on-line applications for loans and credit cards through Alliance & Leicester; and Amazon.com the US site, offering the world's biggest on-line shopping site. From art to wine, there's something for you on this site. Tell your friends about it too, and your employer's bulk purchasers and staff who make travel arrangements.



- go to ushopugive.com
to top

Become a Friend of Skill
Maybe you are interested in Skill's work and would like to help us in what we do, but do not want to become an active member. Why not become a Friend of Skill. We will keep you up to date with what we are doing. Joining Skill's Friends scheme costs just £10 per year. For more information about becoming a friend, please tick the relevant box on our printable membership form.
to top
Recycling
What does you college or workplace do with their spent toner cartridges and old mobile phones? Cartridges and mobiles contain dangerous chemical and need to be disposed of carefully. They can also raise money for Skill. Skill has teamed up with leading recycling company Eurosource in a scheme that will help boost our funds. Eurosource will take away your spent cartridges and old mobiles for nothing, recycle those that are suitable and make a small donation to Skill, and safely dispose of others. So please, encourage your college or company to do their bit for Skill and the environment. Contact [email protected] or go straight to the recycling appeal website to join the scheme with Skill.



- go to recyclingappeal.com
to top

Tell the world about Skill …
… and its work of national significance in promoting changes to the Disability Discrimination Act and much more. Promote Skill in your organisation's in-house magazines or in any other relevant journals. How can we help those who need our help, as well as attract the attention of potential funders, if they have never heard of Skill? Liz Victor, Skill's Marketing and Information Assistant can advise on text. Phone her on 020 7450 0643.
to top

Remember Skill in you Will
Lifelong learning is here to stay. There will always be students with disabilities needing Skill's advice and support. Please consider making a bequest to Skill in your Will. It will cost you nothing now, but you will know that when you no longer have need of your worldly goods, others will continue to benefit.
It took just one legacy to give Skill sufficient security to expand its information team and develop new services. Skill now helps hundreds of thousands of disabled adult learners every year. Another legacy ensured an office could be opened in Scotland.

Make sure you quote Skill's charity number 801971, then wherever we are, your gift will always reach us.

Skill has joined with over 80 other charities to promote will-making and charitable bequests as part of a national Legacy Promotion Campaign. The public give lots of support to charities during their lifetime, but only 13% leave a bequest to charities in their wills, even with tax-free incentives. It is probably true to say that an under-resourced charity like Skill would not be here today, making substantial contributions at national level to improving prospects for the educational opportunities for disabled people, without legacy windfalls. So next time you make or alter your will, please remember Skill. Thousands could benefit.



- go to thewillsite.co.uk